26 Nov

Bring These Questions To Your Thanksgiving Table
In the US, it's Thanksgiving this week, and many of us will spend time with family and friends. Although many people will walk away from the Thanksgiving table stuffed with food, let's take our feasts next level to make sure we're stuffed with love and joy too.
Instead of catching up about the weather and having the same conversations as last year, open the conversation to find out what's really important to the people closest to you.
Following are the High5 team's top five questions to bring to your Thanksgiving table to deepen those relationships.
What brought you the most joy in the past year and why?
What was your biggest learning in the past year?
What is your word for 2020-the one word you'll focus on to make 2020 your greatest year ever?
What dream do you have for 2020 you would like to achieve?
What are the top five things that bring you happiness?
Use these or feel free to come up with your own. Regardless of the questions, REALLY listen to the answers because they will lead you to being a better friend or family member in a more meaningful way.
Life is a gift and time is valuable. Let's skip the small talk, and use our time wisely by having real relationships.
Leaders go first, so be the first to change this year's holiday conversation!
Barb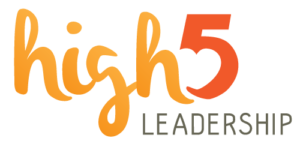 WANT TO EXPERIENCE MORE JOY IN YOUR LIFE, EITHER AT WORK OR AT HOME? Sign-up here for our 7-Day JoyRide Challenge to experience how you can turn around a sucky situation with just 10-15 minutes a day for seven days!
High5 Choices lead to High5 Moments to create your High5 Life!