20 May

I Just Went A Year Without Chocolate
It's been over a year since I've had chocolate, and I lived to tell the tale!
Maybe even more impressive for me, is that it's been over a year since I've had a Chai Tea Latte. In reality, it's been over a year since I ingested anything with sugar, flour or artificial sweeteners.
AND I AM DAMN PROUD OF MYSELF (That was me giving myself a High5!)!
I've written a little about this journey, and now I fully recognize that sugar was an addiction for me. When I first started eating this way, I honestly couldn't fathom a year without sugar or flour. My stories about life without these substances were bleak. What about my birthday? What about Thanksgiving – no pumpkin pie? What about Christmas? What about, what about, what about… And, what I know is what get's your attention gets you. Those what abouts were certainly getting my attention.
The first couple months were tough, but it didn't take long for me to start seeing the benefits. The most obvious benefit was losing excess weight. However, what really got me was the increased energy, clarity in my thinking, good gut health and no longer being controlled by cravings!
I found a true freedom in what everyone around me saw as super restrictive. I get it. When my friend Leslie started eating this way (before I did), I thought "Good for you, but it's not for me." It only became right for me when I got clear about what I wanted for my life and how this would benefit me. If I saw it as restrictive, or as just a way to lose weight, I wouldn't be writing this blog because I would have gone back to old behaviors a long time ago.
What are some lessons I've learned?
I've learned I am 100% at choice for the stories I am writing. If I write the story that I am missing out or that I can't have something, then I feel deprived, and I won't stay committed. When I reframe that story and focus on my why and how I'm benefitting, it makes it easy. At first, it was tough to say no to the dessert being placed in front of me because the old programming kicked in. Now, I've updated my programming, and it's not even a thought. It's the small, daily choices that led to the big success.
I've also learned that when I choose myself by bettering my health, the health of everything around me begins to change too. This has been noticeably true in the health of High5 Leadership. We've already served more people this year than we did all of last year. The better care I take of myself, the more I have to give to others.
Finally, I've learned (again) that it's about progress, not perfection. Originally, I had cut out all snacking, which is a big challenge for me. I let that part creep back in, especially when I'm traveling, and today I begin again. That is my next level for the year ahead. Just because I didn't do that part perfectly doesn't mean I haven't celebrated not having sugar or flour for a year. That's a good life lesson for everyone. Where in your life can you celebrate what you've done right versus tearing yourself down for what you haven't done? The momentum of my win, and celebrating it, will help carry me to a new level moving forward.
While I'm not suggesting that you give up chocolate for a year, I do highly recommend that you take a look in the mirror to see what choices you're making that aren't benefiting you. Then take the first step to make a different choice today. What could be different for you a year from now? You are worth finding out!
Barb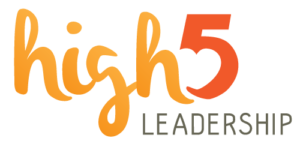 Has the success you've achieved in your life not brought you the joy and happiness you thought it would? I know that feeling, and I had some help seeing a different perspective that led me to authentic joy along with the success. I would love to pay it forward to you! Let's talk. It's free. Email Barb at barb@high5leadership.com to set up your call!
High5 Choices lead to High5 Moments to create your High5 Life!