13 May

My 95-Year-Old Father's Secret To A Long Life
I just spent five days in Minnesota with my family, and we celebrated my dad's 95th birthday. He asked me if I thought he had changed since my last visit. I told him I felt he had been holding steady for the last few years. Although his eyesight is getting worse, he continues to amaze me, so it made sense to share his secret to his long life.
Now, first, you should know that he never thought he would have a long life. He was pretty amazed that he made it past 60. Little did he know that he would still be here in 2019. He's had a heart attack, suffered a couple strokes and has a pacemaker that's kept him ticking for the last 15-20 years. I am grateful for modern medicine.
His self-professed secret to a long life? Be overweight and eat Baby Ruth candy bars!
He thinks it's funny, and probably, at some level, believes it because he was overweight for most of his life, and he did enjoy a good Baby Ruth now and then. However, there are some other things I know about my dad.
Someone who never exercised bought a treadmill after he had a heart attack. And to this day, he walks the halls of his assisted living building each evening before bed. He was willing to change.
Someone who really did eat a lot, and not the healthiest options, changed his diet. While it's not totally healthy, he does maintain a healthy weight. He was willing to change.
Someone who relied on my mom for meals learned how to cook when her dementia made cooking impossible. He was willing to change.
Someone who never did a load of laundry still does his own laundry today. He was willing to change.
Someone who had very strong opinions of people who thought differently from him is more accepting, and loving, of others than I ever thought I'd see (except in politics – LOL!). He was willing to change.
He continues to surprise and delight me with his choices. Perhaps not all of them, but most. He is a role model for any of us who make the choice to stay stuck in our ways because when we think that we know best, we stop growing and start declining. There is no neutral ground.
So, while I'm not likely to incorporate Baby Ruth candy bars into my daily routine, what I will do is follow in my dad's footsteps and BE WILLING TO CHANGE.
Happy 95th birthday, Dad! I love you, and I'm excited to celebrate 96 with you!
Barb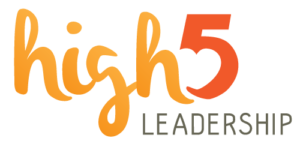 Has the success you've achieved in your life not brought you the joy and happiness you thought it would? I know that feeling, and I had some help seeing a different perspective that led me to authentic joy along with the success. I would love to pay it forward to you! Let's talk. It's free. Email Barb at barb@high5leadership.com to set up your call!
High5 Choices lead to High5 Moments to create your High5 Life!